The "Virtual Museum" program of the Hospital in the Rock Nuclear Bunker Museum aims to create a complex museum experience in the online space as well, by creating interactive and informative content for those interested, and presenting the museum's digitized collection material in its own context, embedded in exciting stories. We created our informative videos in collaboration with historians, museum educators, and digital content production professionals around three topics: Storytelling Objects, Secrets and Stories, Storytelling Sites.
What are these videos going to be about? Objects that we do not have the opportunity to present in detail during the museum visit. About stories that are not told during our guided tours. About places we can't show during the visit.
Who do we recommend our virtual museum content to? Everyone who has visited us, everyone who wants to come and visit us and everyone who is interested in the history of the Hospital in the Rock. Our contents are available free of charge in Hungarian with English subtitles.
Storytelling Places
Storytelling Objects
Secrets and Stories
VIRTUAL MUSEUM – PROPOSER
Hover Box Element
All content production starts with brainstorming. We figure out what the video should be about, make a script, collect material, do the shooting and the finishing work. Making a video takes approx. 1 week.
The shooting
Shooting a video takes approx. 3-4 hours. We prepare the scene, lights, shoot, shoot and shoot again until it works.
Hover Box Element
Our Virtual Museum contents are created by the museum staff. Together we brainstorm, create a script, make filmings, and then a colleague who is experienced in content production makes the finished short film from the raw material.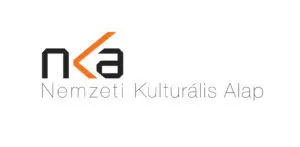 Our Virtual Museum content was created with the support of the NKA.